In the past, people decided to buy things based on price, quality and what is in trend. As time goes by, they tend to add one more defining factor before purchasing anything―and that is convenience.
Today, people are more inclined to buying innovative items that add up to the convenience of life. Phones are smarter each passing day, having more and more of those useful features that can be used for business and personal reasons. Not only are our gadgets smarter, even our homes are becoming technologically advanced these days. Televisions have become smart, even washing machines also work smart. And for people who love to cook, modern kitchens have become a trend that adds up to the beauty and convenience of a modern home.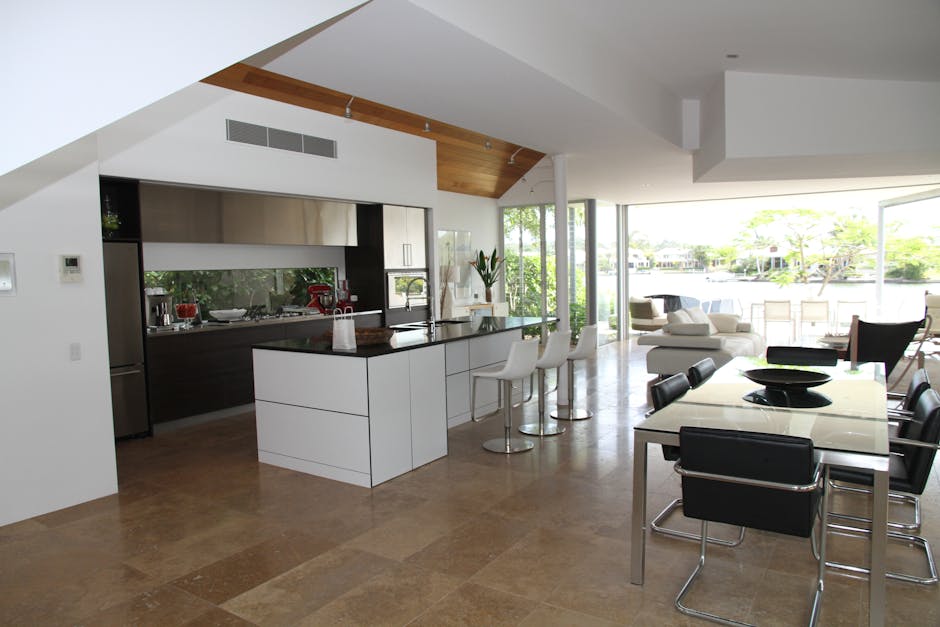 To achieve a modern kitchen set-up, what are the essentials that should be taken into account? Well here are 5 of the components of a modern kitchen you should not miss.
Smooth and Simplistic Design
If you would look at modern kitchen designs, you would most likely find a simple yet sleek approach starting from the materials used for the countertops up to the way the cabinets are installed. Rough and meticulously framed furniture are not incorporated into the set-up but rather, the use of stainless tables and cabinets made from solid, smooth wood are the common choices in designing a modern kitchen. The colour choice is mostly of earth tones and none of the bright, jolly pastel colours. The intention is to have a simple kitchen with the feel of having a state of the art experience while inside it.
Minimal Decoration
The vibe of a modern kitchen comes from its simplicity and minimalistic setting. In this case, your modern kitchen should have a bit or two in terms of ornaments or decors and nothing more. It should not display unnecessary kitchen items and showcases only the basic and useful parts that a kitchen should have. A modern kitchen is directed more towards functionality and less on vibrant and lively styles.
Integrated appliances
In a modern kitchen set-up, most of the appliances are integrated into the hardware and are made to look like they are part of the furniture. For example, integrated refrigeration is a must-have if you would like to modernize your kitchen. The functionality is matched with a sleek and simple design that blends perfectly in a standard modernized kitchen.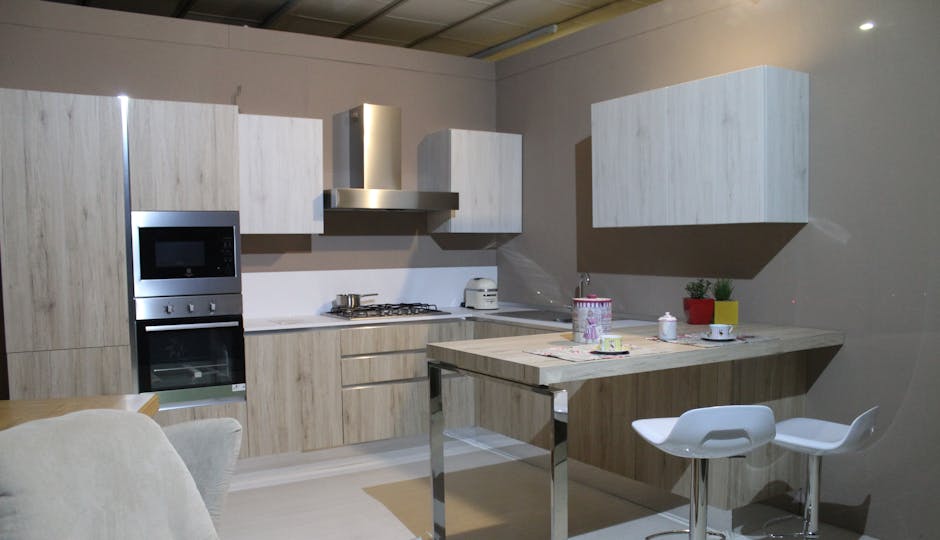 Consistent accents
Showcasing a modern kitchen may mean lesser decors on table tops and but it does not necessarily mean that it cannot have some pieces to accentuate the modern design. Lighting can be considered as a way to accentuate your kitchen. You may use lighting designs that are matched with the general vibe of the kitchen. For example, having tall chairs in white colour can be matched with pendant lights that complement the overall design and colour of the kitchen. Tables and chairs need to be consistent with each other as well. Most of the modern kitchen designs only use a single colour with hints of another complementing colour such as a generally white kitchen with hints of wood and grey. If you would really like to see a bit of colour such as a pop of yellow or orange, you may choose to add a basket of oranges on your main table or maybe use chairs with a bit of orange in their design.
A modern home is a trend that merges functionality and simplicity and most of all, the convenience of modern living. Be creative and make it a point to prioritize your most important requirements in updating your kitchen or your home in general in order for you to achieve your goal of living the modern life.